Volunteer to help at the Spalding Flower Parade
Every year the Spalding Flower Parade depends upon volunteers to make the event work and 2011 will be no exception!
You may have been involved in the past and we do not have your contact details, or perhaps you would like to get involved in 2011 for the first time. In either case we would love you to get in touch.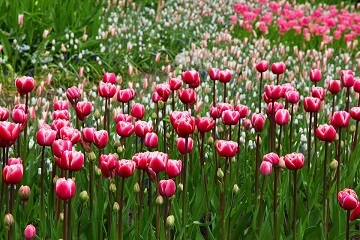 We will be looking for volunteers primarily to help with foaming, heading and stewarding.

Foaming
Over the coming months each of our fantastic structures need to be covered in layers of cardboard and foam to prepare them for heading. Not a job for the faint-hearted, foaming is hard work and can be cold but if you like getting stuck in, this could be the job for you.
Float heading
A few days before the event, the fully foamed frames need to be covered in thousands of tulip heads.  You will be amazed as the ghost-like white structures are transformed into a stunning blaze of colour.
Stewarding
Stewards are an essential part of Parade day to ensure that the floats can travel safely around the route without fear of anyone being injured.  With approximately 50,000 visitors descending on Spalding on Parade day crowd safety is of paramount importance.
However you would like to be involved as a volunteer in this great event we will be delighted to hear from you. Please contact the Parade Manager, Kathleen Codd.
---